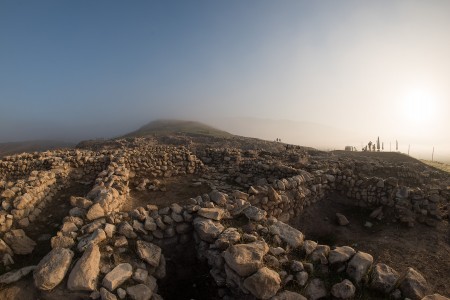 Image source: SARAT website.
The NIT hosts an online presentation by Gül Pulhan (BIAA) and Işılay Gürsu (BIAA) discussing the SARAT (Safeguarding Archaeological Assets in Turkey) project. SARAT, which is overseen by the British Institute in Ankara (BIAA), intends to increase knowledge, capacity, and awareness about protecting Turkey's archaeological assets through various education and research-related activities.
This meeting is the first public event of the NIT's "Cultural Heritage Technologies for Sustainable Cities" project supported by the NWO (Dutch Research Council) Science Diplomacy Fund. The project brings together established scholars from the Netherlands and Turkey, in order to critically explore ICT applications to ensure that urban heritage contributes to the future sustainability and liveability of urban systems. The project aims to learn from successful heritage projects like SARAT and create a dialogue among heritage specialists.
The online presentation will take place on January 27 starting at 6 pm Istanbul time. For getting registered, please fill out the form.