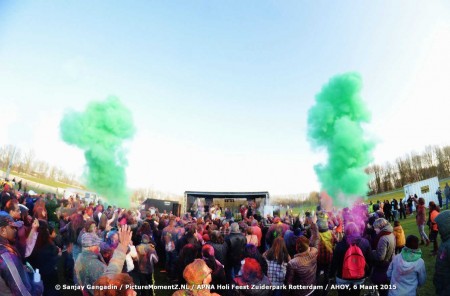 Image: Holi celebration in Rotterdam by APNA.
This online panel, part of the Meetings on Diversity and the Livable City co-organized with the Netherlands Consulate General in Istanbul, will deal with the reproduction of the intangible cultural heritage in the urban context in Turkey and the Netherlands. The presentations will focus on cultural celebrations and festivals whereby diverse socio-cultural groups in transition strive for safeguarding their traditions and maintaining their collective identities, while at the same time affecting the cultural world around them and being influenced by the wider socio-economic trends.
Sevi Bayraktar (University for Music and Dance Cologne), Banu Pekol (Association for the Protection for Cultural Heritage), and Mark Schep (Dutch Centre for Intangible Cultural Heritage) will be the presenters. To download the presentation abstracts and speakers' bios, click here.
The panel will be held online on November 25 starting at 4 pm Istanbul time (GMT+3). For getting registered, please fill out the form. There is a limit to the number of participants so we encourage you to register early.