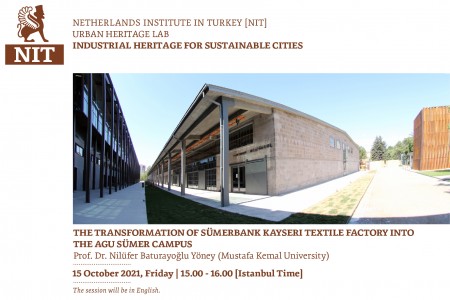 NIT Urban Heritage Lab: Industrial Heritage for Sustainable Cities continues with Nilüfer Baturayoğlu Yöney's (Mustafa Kemal University) presentation entitled "The Transformation of Sümerbank Kayseri Textile Factory into the AGU Sümer Campus." This presentation aims at describing and evaluating the transformation and management of the factory complex as a new urban sub-center.
The presentation will be held on 15 October, Friday between 15.00-16.00 (Istanbul time). Please register here for the lecture.
Please note that the presentation will be in English.