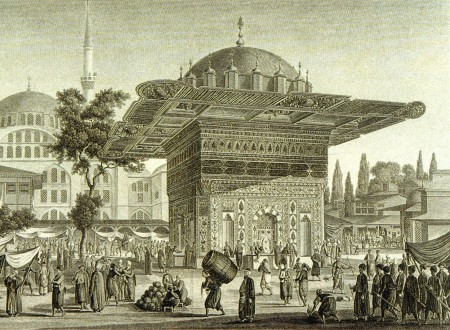 The monumental fountains of eighteenth-century Istanbul captured everyone's attention. Ottoman poets, foreign travelers, and visual artists all marveled at their beauty and masterful craftsmanship, portraying them as wonderful pleasure spots. Based on these writings and images, this lecture by Shirine Hamadeh will look at the fascinating range of Eastern and Western artistic traditions these fountains reveal and discuss their role as central places of recreation in the new gardens and squares along the Bosphorus.
The doors will open at 18:00.
There will be a reception with drinks and snacks after the lecture.
Please note that there are only limited seats available and making a reservation is required. For security reasons you are required to bring a valid photo ID.
For reservation, please send an email to g.gurmen@nit-istanbul.org.
Shirine Hamadeh is Associate Professor of Art History at Rice University and senior fellow at ANAMED, Koç University. She is the author of The City's Pleasures: Istanbul in the Eighteenth Century (Seattle & London: University of Washington Press, 2007), which appeared in Turkish with İletişim Press, in 2010. She is currently working on a book titled Istanbul, City of Bachelors: An Urban History From Below, and coediting the Brill Companion Series volume on Early Modern Istanbul. She was a Professeur invitée at the École des Hautes Études en Sciences Sociales, in Paris, in summer 2016, the Alfred H. Howell Visiting Chair in History at the American University of Beirut, in 2010-11, and is the recipient of several grants, including the Getty Research Foundation Grant.