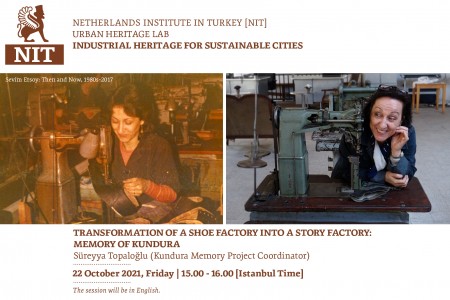 This week we welcome Süreyya Topaloğlu, Kundura Memory Project Coordinator in the NIT Urban Heritage Lab: Industrial Heritage for Sustainable Cities course. Her presentation entitled "Transformation of a Shoe Factory into a Story Factory: Memory of Kundura" will focus on Beykoz Kundura Shoe Factory as an industrial heritage site and its transformation into a memory space.
The presentation will be held on 22 October 2021, Friday between 15.00 and 16.00 [Istanbul time].
Please register here to follow the lecture.
The session will be in English.