27 May '21
Publication
Former RMO-NIT Fellow Iannantuono's publication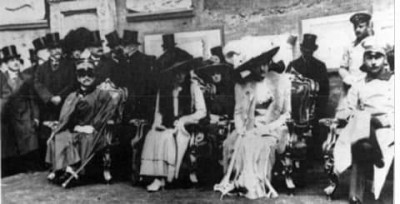 Ketty Iannantuono, who was a RMO-NIT fellow in late 2019, shared with us this testimonial below on her fellowship period at the NIT and announced her recent publication. We congratulate Ketty on her new article and wish her best of luck with her future academic work.
In 2019, the Rijksmuseum van Oudheden in Leiden and the Netherlands Institute in Turkey granted me the first NIT&RMO Fellowship. Thanks to this fellowship, I had the great opportunity to travel in Turkey, visit amazing archaeological sites, and get to know Istanbul. While falling irremediably in love with Istanbul, I also worked on my PhD-project on Roman provincial monuments. One of the results of this amazing period is an article that has just been published in the Journal of the History of Collections. In this article I analyse the practices of displaying antiquities at the 'Mostra Archeologica' held at the Baths of Diocletian in Rome on the occasion of the 50th anniversary of the unification of Italy. In this setting, Roman antiquities were aptly displayed to glorify nationalistic views on the past that later filtered in modern archaeological and historical interpretations. The article is now partially available online and it would be in print in the next issue of the Journal of the History of Collections!
Image: Rome 1911. L'Exposition archéologique du cinquantenaire de l'Unité italienne. Domenico Palombi.