12 Dec '19
General
Researchers at NIT: Ahmed Nuri
Ahmed Nuri (University of Amsterdam) is currently at the NIT working on his dissertation investigating the relationship between modernity and literature in the context of Ottoman-Turkish modernization.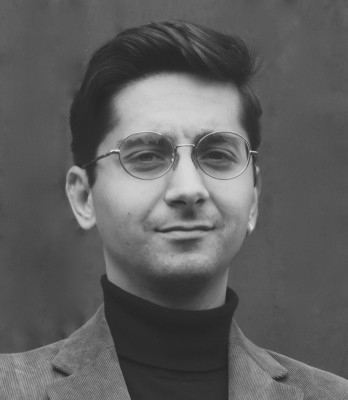 Ahmed Nuri is a Ph.D. candidate at Amsterdam School for Regional, Transnational and European Studies (ARTES) at the University of Amsterdam. His research project intends to investigate the relationship between the notion of modernity and literature in the context of the Ottoman-Turkish modernization through the literary works of three prominent Turkish novelists, Ahmet H. Tanpınar, Adalet Agaoğlu, and Orhan Pamuk. The focus of the study on particular novels of these three authors combines literary analysis with closed reading by using the devices of narratology, and an analysis of the Turkish novel in the context of world literature.
The main goal of the research is to examine literary modernity in Turkey through the selected novels, considering if literature can be a central point to examine the experience of modernity in Turkey, and how the various aspects of (literary) modernity in the Ottoman-Turkish context are represented, narrated, and reconstructed in the selected novels, whereas these novels have been shaping literary modernism in Turkish literature between the 1950s and the 1980s. The study, therefore, suggest a new way of understanding Turkish literary modernity through the conceptual framework of anxiety, which is a phenomenological tool that explains the modes, forms, tensions, and frames of a phenomenon of "change" and "new" in the simultaneity of socio-cultural, economic, and institutional transformations with regard to literary modernity, particularly the Turkish novel. In this manner, his research consists of an analysis of the literary subjectivities in the novels, constituting a character typology as a character-identity mapping in the Turkish novel. The concept of anxiety is used not only as a phenomenological concept that explains the structural aspects of literary modernity but also as representational formations of literary subjectivities as the manifestations of individual and collective identities in a broader sense. In short, the study aims at developing epistemological and narratological knowledge about Turkish literary modernity, focusing on particular literary texts and the relations between the narrative structures and macro-level processes that elaborate the crossroads where fictional literary works penetrate socio-cultural and political-ideological structures and discourses in Turkey and vice versa.
Throughout his stay, Ahmed will do both literature research on the reception of the novel as a genre within Turkish literary criticism and write a section of his research project that examines the narrating techniques and forms in the construction of literary subjectivities as the re-representations of Turkish modernity in Pamuk`s Silent House and Tanpınar`s A Mind at Peace.