22 May '19
General
Researchers at NIT: Erdem Çolak
Erdem Çolak of the University of Amsterdam is currently at the NIT working on his project on the images of nationalism in contemporary art in Turkey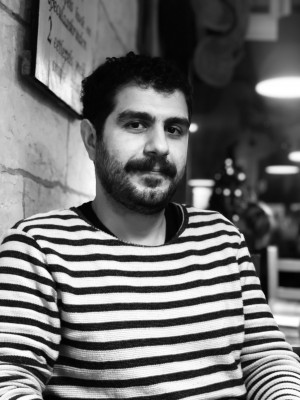 Erdem Çolak is an artist working in various media and Ph.D. candidate at the Amsterdam School for Cultural Analysis (ASCA). His chief academic interest lies in the theoretical, practical and institutional relationships between contemporary art and politics, both in Europe and Turkey in the years post 1989. As an artist, having worked as a cartoonist and illustrator for several magazines and having performed as a professional musician for many years, he is currently more involved in visual art.
His research project addresses the construction of national images of Turkey and how those images have been given new meanings by contemporary artists over the past three decades. The 1990s was a peculiar period of time for the art scene in Turkey in terms of its fruitful productions. Related to many political – sociological – economic changes such as the neoliberal transformation in Turkey and its direct effects on Istanbul, collapse of the USSR, translation of poststructuralist and postmodernist writers into Turkish, organization of Istanbul Biennial and some pioneer contemporary art exhibitions (i.e., Yeni Egilimler Sergileri, A, B, C, D Sergileri, Oncu Turk Sanatindan Bir Kesit Sergileri), artists of 1990s started to challenge with contemporary as well as historical issues caused by modernization project in Turkey, which has been followed by other artists in 2000s and 2010s.
Erdem conducts archival research in SALT Beyoglu investigating the resources that represent the artistic environments of the 1990s. Moreover, he conducts interviews with artists whose works will appear in his research.