8 Mar '22
General
Researchers at NIT: Nesli Gül Durukan
We are happy to introduce our new fellow Nesli Gül Durukan.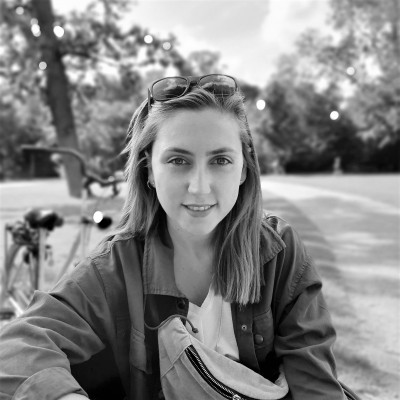 Nesli Gül (PhD) is currently working on her long-term project "The Impact of Contemporary Artists, who moved from Turkey, on Dutch Art Ecosystem" as a curator and researcher, funded by Mondriaan Fonds and NIT. She is also co-founder of NonSpace, an art platform that offers borderless spaces for artists to establish a dialogue in a digital world besides the physical one.
Gül completed her PhD degree on Evaluation of the Use of Archive and Memory in Exhibition Practices of Contemporary Art Institutions in Turkey (2019) in Art and Design at Yıldız Technical University and was a visiting scholar for her PhD research in Art History and Amsterdam School for Heritage, Memory, and Material Culture at the UvA (2017-2018) funded by TUBITAK. She holds an MA on Interactive Spaces in Art Museums in Museum Studies (2014) and a BA in Art Management (2009) at YTU.
She worked as an academician in the Art and Design Faculty at YTU (2012-2019) and also worked on 'Photo Galatasaray' project in SALT Galata (2010-2011), İstanbul. Gül raised critical issues in exhibitions as a curator, such as in the exhibitions Point Counter Point (Space Debris, 2016-17) or Hidden Screenplays (Sazmanab, 2012) and developed and contributed several research-based projects, one of them is 'The Inventory Study on Exhibited Installations in Public Sphere in İstanbul' (2018). Her articles have been published in both academic journals and art magazines, such as Archives and Records, Metropolis M, Framer Framed, Sanat Dünyamız, and RH+ Art, among others.
During her stay at the NIT, Nesli will conduct archival research at Salt.