Looted Ottoman heritage from Dutch-Indonesia
Nuri Kurnaz (Leiden University)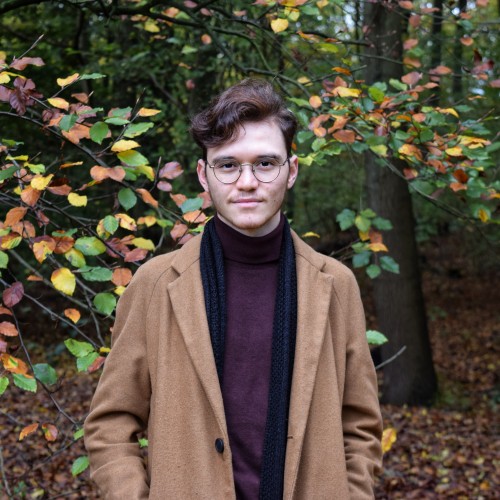 During my research stay at NIT in 2021, I worked on Ph.D. proposals on Dutch colonial history. At first glance, Istanbul does not seem like the most logical place for a research of this kind. Yet, several Indonesian islands, especially Aceh, used to have strong ties with the Ottomans. Therefore, Istanbul houses extensive archival material and primary sources related to the history of the Indonesian archipelago. My stay at NIT, in a central part of Istanbul, allowed me to explore relevant material in the Ottoman Archives of the Prime Minister's Office (BOA). I also visited other institutes in Istanbul, like the Center for Ottoman-Malay studies, part of the Fatih Sultan Mehmet Vakif University.
My research proposal is entitled "Politics of Colonisation: disintegration within an integrating world." The core argument is that Dutch colonial policy required an active erasure of pre-colonial allegiances and bonds with the greater "Islamicate" world. In the same years that NIT was founded, the first president of Indonesia, Ahmed Sukarno paid a visit to Turkey as the first country on a world tour. The aims of this tour were strengthening relations with Indonesia and gaining support for the Indonesian position in a dispute over New Guinea. While he was in Ankara, Sukarno held a speech at the Grand National Assembly of Turkey, wherein he criticized colonial aspirations and pointed at Dutch colonialism as the reason for the 'disintegration of allegiance among peoples'. His speech on that particular day can be summarized with one citation: "I have come to re-establish an old friendship that was neglected for a long time because of colonialism."
After a long covid-break, I was the first researcher to finally present his research in front of a small audience at NIT. Thanks to the generous help of the institute we organized a small-scale event with the attendance of affiliated academics in Istanbul like professor Ismail Hakki Kadi and Enno Maessen. With the opportunity given to me by the Institute, I was able to discuss my research methods and findings with experts in the field. The quiet and rich library of the institute not only provides a great working space but also attracts academicians in Istanbul, making your sole presence in the library already a networking opportunity. For that reason, lunchtime was my favourite part of the day. Having lunch together with the director and all researchers in the library made me really feel at home and part of the NIT family.